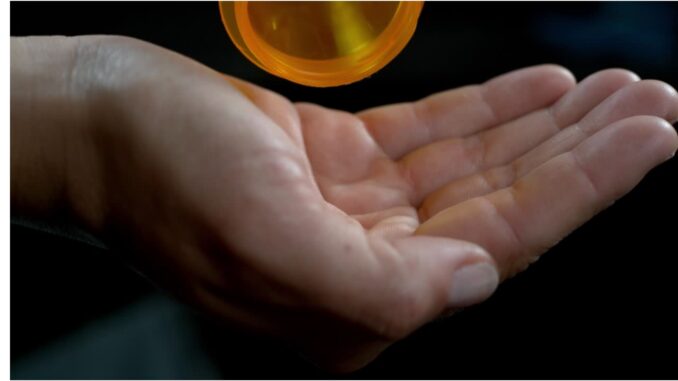 Is the Amoxicillin shortage fake news, or is it something we should be paying close attention to? Amoxicillin Oral Powder, Albuterol, and Epinephrine Injection are just a few of the many medications found on the FDA Drug Shortage list. Amoxicillin oral powder is used to make a liquid antibiotic for children.
When a cold doesn't go away, it may mean an infection has developed. Antibiotics are commonly prescribed by doctors to treat ear, sinus, and lung infections. One news company reported that the Amoxicillin shortage is due to an "early respiratory season".  Another reporter claims, "the amoxicillin shortage comes as children's hospitals nationwide are reaching capacity due to a resurgence in respiratory illnesses." Is there a reason to be concerned about an Amoxicillin shortage, or are antibiotic shortages normal?
Within this article, I've interviewed three medical professionals to determine if the recent news coverage of Amoxicillin is just fearmongering hype or an early warning flare. Below are my questions and their answers. 
What Medical Professionals Say About the Amoxicillin Shortage
Joe Alton, MD
Why is Amoxicillin the most prescribed antibiotic?
"Amoxicillin covers the bacteria from the most commonly-seen infections in the ears, sinuses, plus strep throat. It is also effective for certain pneumonias. It's not too broad-spectrum, which means it doesn't kill off some of the good bacteria in our gut. It's also very inexpensive, with a ten-day course costing between four to eight dollars (some places it's free!)." 
2. The FDA states the Amoxicillin shortage is due to a "demand increase for drug." What factors would cause a demand increase?
"A common reason for such shortages are mass purchases by the military or other government agencies replenishing national stockpiles. Some years ago, the military purchased so much of the antibiotic doxycycline that it became widely unavailable for a time. As a result, the government issued an emergency use authorization for expired lots of the drug."
3. Does the United States have any companies that produce Amoxicillin, or is all of it imported overseas?
"At present, only USAntibiotics of Bristol, TN produces amoxicillin in the United States (as far as I know)."
4. What medical preps or tips would you recommend to preppers as we face 'supply chain issues' and 'increases in demand' for vital medications?
"My advice would be to stockpile the medicines you can, be aware that most medicines remain potent longer than their expiration dates, and learn about medicinal plants in your area that you might be able to incorporate into a preparedness garden. Alternatives to standard drugs may not have as much scientific data behind them, but as President Theodore Roosevelt once said: "Do what you can, with what you have, where you are.""
5. Amoxicillin Oral Powder, Albuterol, and Epinephrine Injection are just a few listed as "currently in shortage." Is there a reason to be concerned about these shortages…